Core Project
Construction of a Disaster Prevention / Watching System with Community Resources and Information Technology
Keishin INABA
Professor, Graduate School of Human Sciences
In a modern society, characterized by a number of factors such as a declining birthrate, depopulation of rural areas, frequent disasters, and other problems (e.g., crime) involving the elderly and children, it is imperative to build a society that is resilient to emergency situations while also constructing a watching/support system for periods of calm.
This project aims to develop independent electronic communications networks for regional communities by connecting residents' associations and regional resources, such as shrines, temples, and churches, as well as elementary and junior high schools nationwide. Additionally, we intend to utilize and develop information technology to respond to: (1) natural disasters, (2) incidents involving wandering elderly people with dementia and child kidnappings, and (3) harmful animals, such as monkeys, bears, wild boars, and crows.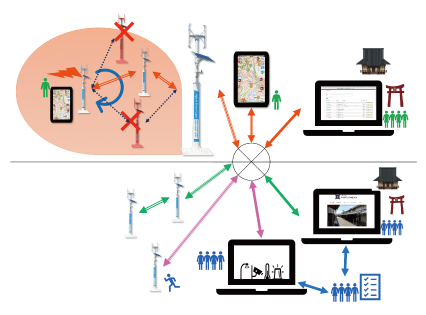 Facilitating Dialogue for Peace and Co-existence
Akihisa MATSUNO
Professor, Osaka School of International Public Policy
The project organizes research and surveys that will contribute to conflict resolution and helps facilitate dialogue upon request. A conflict occurs over territories, resources, political power or the choice of political systems, often with ethnicity or religion as a related factor. Research is conducted to identify causes and to analyze the conditions, and then to find clues for settlement. Based on such research, the project will support dialogue. More concretely it builds confidence among the parties and stakeholders by facilitating mutual communication at all levels. Dialogue will be facilitated by mobilizing expert knowledge, analytical capacity, and human networks of the university in collaboration with various parties. With confidence built in such a way, first track negotiations will become possible, and they will lead to a peace agreement. The project will contribute to the building of a base for peace making.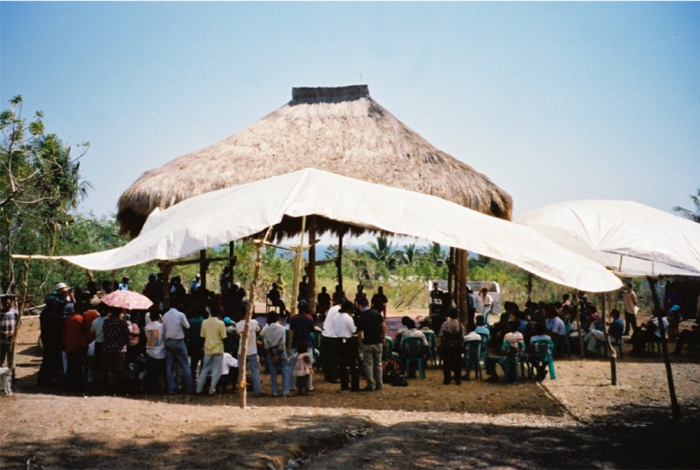 Project to Promote Environmental Sustainability through Improvements of SDGs Indicators
Noriko OKUBO
Professor, Graduate School of Law and Politics
This project focuses on qualitative SDGs targets and through the proposals to improve them, it aims to promote the sustainability. As the background of the project, the project leader has already implemented 2 research projects networking researchers, lawyers, judges, NGOs, and UN staffs. Activating such network, this project will propose the way of future-designing for Japanese municipalities focusing on targets for inclusiveness and partnerships. And, at the same time, it will collect and absorb outcomes of overseas researches, and promote Japan model in both domestic and international scenes through our network.
Measuring Educational Effects
Fumio OHTAKE
Professor, Graduate School of Economics
Coming soon.
Joint Project
Interdisciplinary Project for a Community-Based
Revitalization of Our Super-Aged Society That Supports Autonomous Health and with Consideration for Their Views regarding Life and Death
Shin-ich SATO
Professor, Graduate School of Human Sciences
Aim: The realization of a super-aged society that supports the cultivation of a diverse view of life and death for each and every person and their health autonomy
Outline: Through Osaka University's cross-disciplinary research on dementia, we have been able to cultivate networks with neighboring local authorities, regional medical care, public health/welfare participants, and residents. We will continue to develop activities to empower every person living in a super-aged society with diverse views on life and death. At the same time, we intend to revitalize societal resources as a regional hub. The objectives of this endeavor are:
Analyze data, such as medical checkups, of the people of Osaka Prefecture (approximately 5,000,000 x 5 years) and scientifically support the administrative decision-making, self-help of residents, and the positions of people (experts / non-experts) that provide all types of care.
Develop philosophical cafés in all regions for residents and practitioners of community activities to discuss and raise fundamental questions on an ongoing basis to cultivate diverse views on life and death.
Promote a "dementia-friendly library" as a model case of an activity that increases the value of existing regional resources, aimed at fostering an inclusive community.
Behavioral Economic Analysis on Health
Fumio OHTAKE
Professor, Graduate School of Economics
Coming soon.